This region, called Usune in Numata city, Gunma Prefecture, has plenty of untouched nature and culture.
In addition to cultivating rice in the beautiful terraced rice fields, you can climb Mt. Tokami and enjoy the 360° view.
A drone flight experience that allows you to enjoy a wide-terraced rice field with no obstructions.
Additionally there are 15 other rural experiences, such as woodworking, charcoal burning, and vine work, that lets you experience the life of a farmer in this farmland lodging.
Please come and get a taste of a rural experience that's not found in the city, while enjoying the seasonal scenery.
Just 80 minutes from Tokyo Station by Shinkansen! A nice rural experience!

Easy to drop by, as its close to the city center.
Primarily run by local volunteers, with whom you can have wonderful, heartfelt exchanges.
Please be sure to visit Usune for a rural village experience!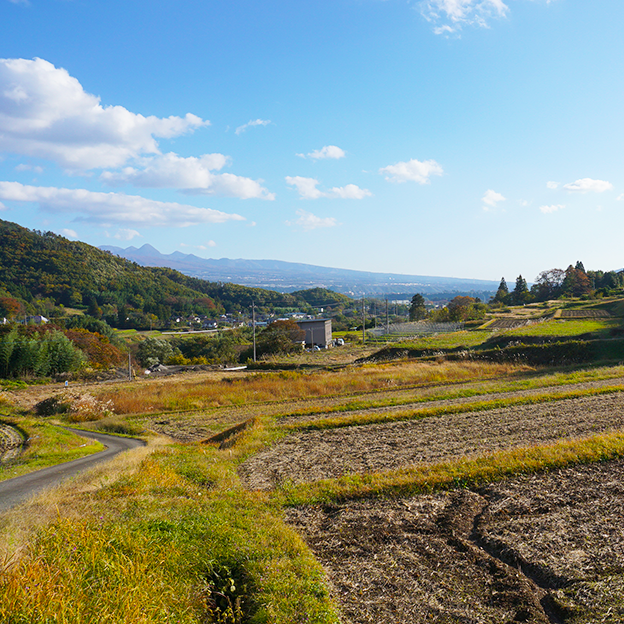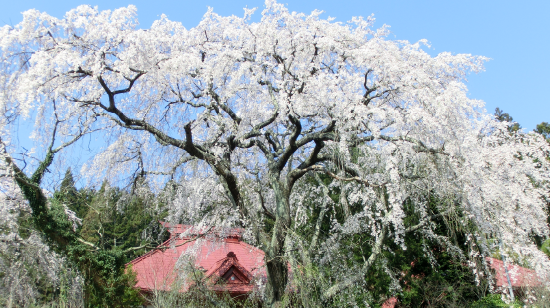 This site is open to the public by the Usune Regional Hometown Creation Promotion Association, which is operated by local residents, neighborhood volunteers and organizations of the Usune in Numata city, Gunma Prefecture.
Overcoming depopulation due to the overall population decline and people leaving their hometown, we go about our daily lives hoping to create a fun and cheerful town. Our goal is to have as many people as possible experience the terraced rice fields that are said to be one of Japan's assets, the rural landscape, the chirping of the birds, the sound of nature, and the delicious vegetables and fruits, as we protect the nature and culture of our region.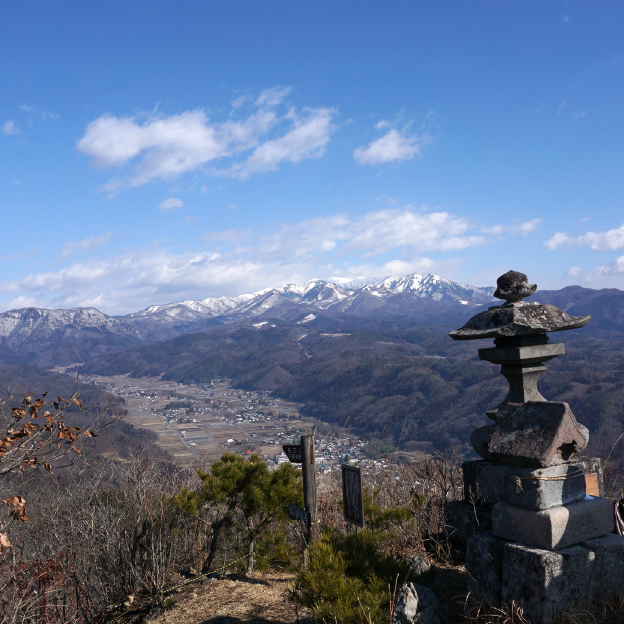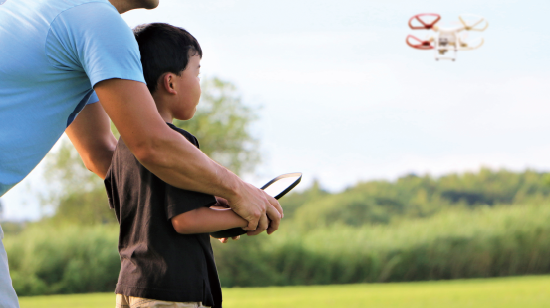 Introduction to the Usune Region
In the spring, the 4 weeping cherry blossom trees of the Anyoji Temple in the town of Ishizumi bloom beautifully. In the summer, you can see dancing movements of fireflies, and look up at the starry sky in the vast wilderness. In the autumn, you can enjoy hiking at Mt. Togami (Mt. Sankaku), and picking wild vegetables.
There are many indoor experiences during the winter, such as making miso and dried persimmon, pottery and vine work.
One of our attractions is getting to fly a drone, which is very popular.
Of course, rice cultivation on the terraced fields can be experienced year-round.

Experience/Event Info
Enjoy nature as much as possible with the Usune Countryside Experience Program!